Main and Danforth (Subway Station) - Dentistry and Dentist Display Ad!
The "Name" is our Online Brand, and ".name" is our Domain!

Main and Danforth is an essential intersection on Danforth with the Subway Station. In the corner building, there is Dental Care. Any other dental office in the vicinity is invited to apply for a listing.
---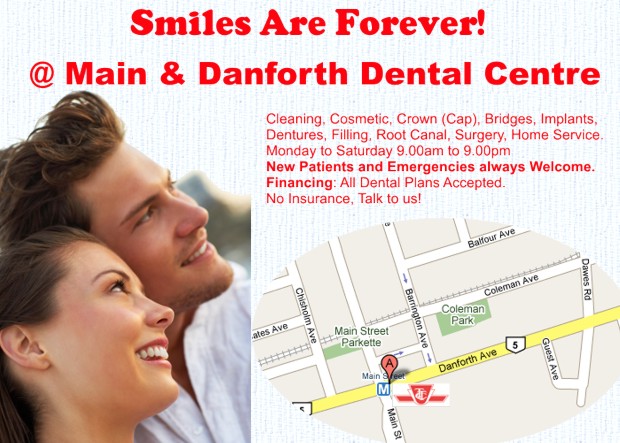 Dr. Zaher Dadelahi B.Sc.,D.D.S.,- Dental Surgeon and
Dr. Khodadad Dadelahi, D.D.S., Dental Surgeon
Main and Danforth Avenue Dental Centre
2558 Danforth Avenue, Suite #206, Toronto, Ontario M4C 1L3
Toronto, Ontario M4C 1L3
Ph: 416-690-2438
CLICK TO REQUEST YOUR APPOINTMENT HERE!
---